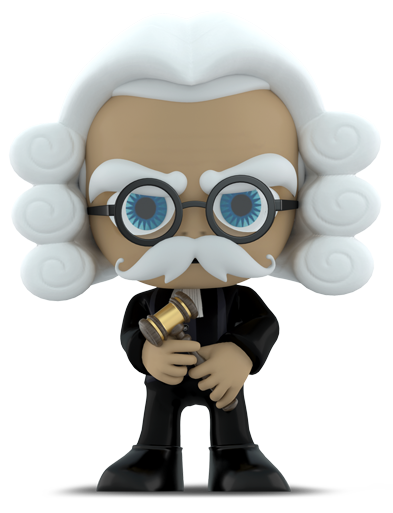 The conditions of this disclaimer apply to this website www.3DLEGENDS.nl.
By visiting this website and / or using the information offered on or via this website, you agree to the applicability of this disclaimer. In the event of a conflict between the conditions of specific products and services ordered via this website and this disclaimer, the conditions of these products and services will prevail.
USE OF THE 3DLEGENDS WEBSITES
The information on this website is for general information only. No rights can be derived from the information on this website. Although 3DLEGENDS® takes care in compiling and maintaining this website and uses sources that are considered reliable, 3DLEGENDS® cannot guarantee the correctness, completeness and timeliness of the information provided. Nor does 3DLEGENDS® guarantee that the website will function without errors or interruptions. 3DLEGENDS® expressly disclaims any liability with regard to the correctness, completeness, timeliness of the information provided and the (undisturbed) use of this website.
THIRD-PARTY INFORMATION, PRODUCTS AND SERVICES
When 3DLEGENDS® displays links to third party websites, this does not mean that the products or services offered on or through these websites are recommended by the House. 3DLEGENDS® accepts no liability and no responsibility for the content, use or availability of websites referred to or referring to this website. The use of such links is at your own risk. The information on such websites has not been further assessed by 3DLEGENDS® for correctness, reasonableness, topicality or completeness. Requests for placing links to third-party websites on www.3DLEGENDS.nl are assessed against a number of criteria. Read more about the criteria and regulations link policy 3DLEGENDS®.
USE INFORMATION
3DLEGENDS® reserves all intellectual property rights and other rights with regard to all information offered on or via this website (including all texts, video, graphic material and logos). It is not permitted to copy, download or in any way publish, distribute or reproduce information on this website without the prior written permission of 3DLEGENDS® or the legal permission of the entitled party. You may print and / or download information on this website for your own personal use.
AMENDMENTS
3DLEGENDS® reserves the right to change the information offered on or via this website, including the text of this disclaimer, at any time without further notice. It is recommended to periodically check whether the information offered on or via this website, including the text of this disclaimer, has changed.
APPLICABLE LAW
Dutch law applies to this website and the disclaimer. All disputes under or in connection with this disclaimer will exclusively be brought before the competent court in the Netherlands.
RESPONSIBLE DISCLOSURE
In any case, avoid:
Placing malware
Copying, modifying or deleting data or configurations from the system
Make changes to the system
Repeatedly access the system or share access with others
The use of so-called "gross forcing" to gain access to systems
using denial of service attacks or social engineering to gain access. Gaining unlawful access and making changes to our system without consent will be reported to the right authorities.